KIM

®
The Knotless Sling (*)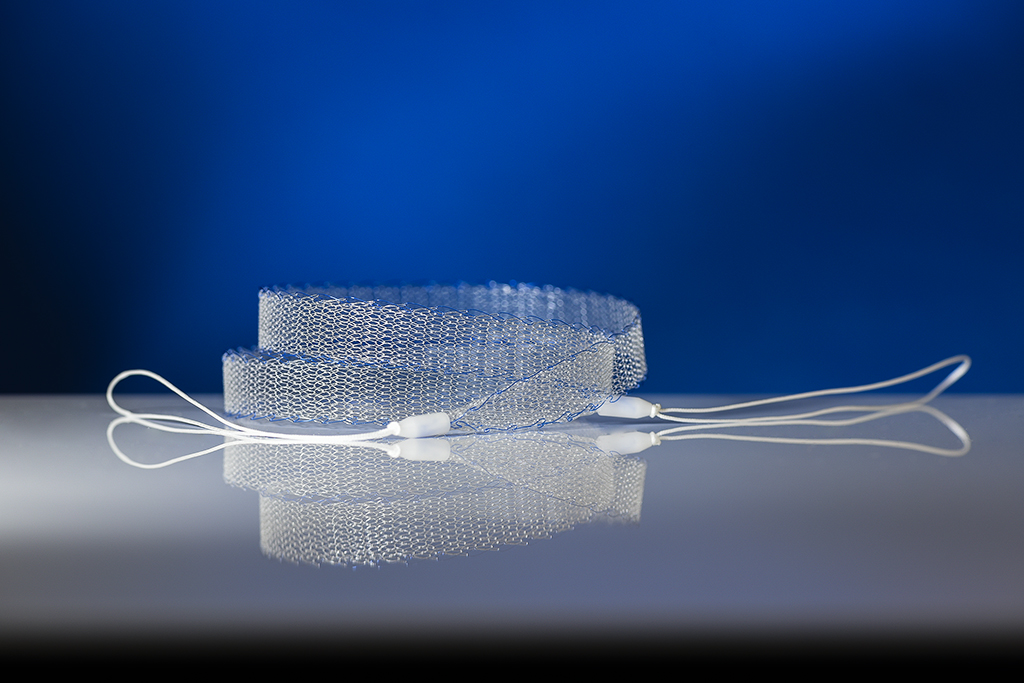 This mesh, because it's knotless (produced without any knot) is the only mesh 100% macroporus.
All meshes have knots. Knots related problems may be:
1- Knots have points where bacteria may nest and macrophages cannot enter, so it is easier to have an infection.
2- Knots increase the thickness of the mesh and may be a potential point for friction and erosion.
KIM (Knotless Incontinence Mesh) from Neomedic is the only mesh available in the market with no knots. This patented design minimize infection and erosion risk.
This knotless design allows the sling to be Macrorigid, Microelastic and to have Shape Memory and No Elongation.
The KIM sling properties:
 
NO KNOTS:
- Less Roughness = Less Erosion
- Less Material = Better Tissue Ingrowth
- No Microporous = Less Infection

MICROELASTIC:
- Better Tissue Adaptbility
- Less Erosion

MACRORIGID:
- Better Traction Transmission
- No Elongation
SHAPE MEMORY:
- Avoids Deformation
- Higher Effectiveness
 
 PRODUCT VIDEO: