Uplift
The Sacrocolpopexy Solution with total tensioning control (*)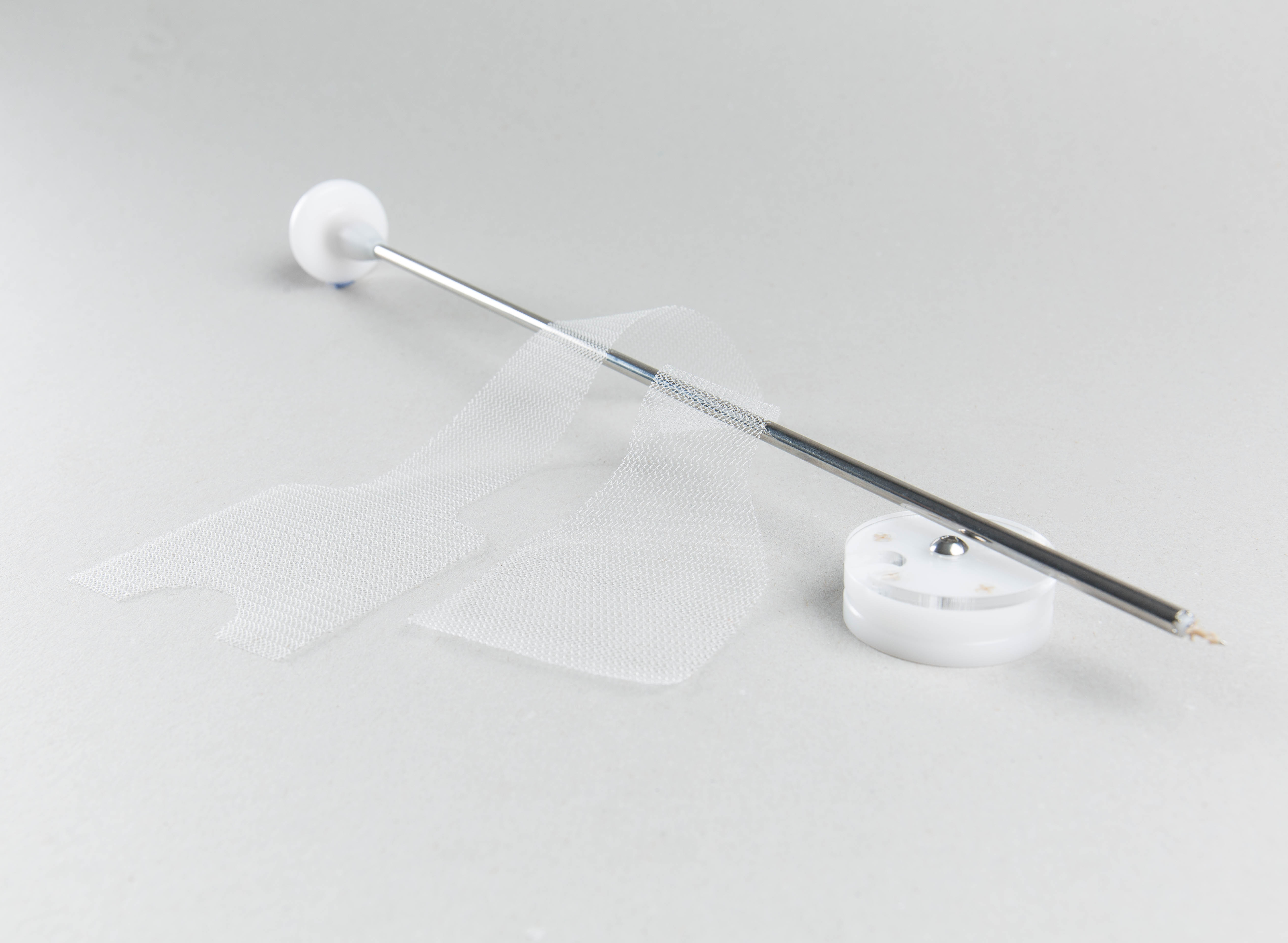 It is a one piece laser pre-cutted mesh for Vaginal Vault Prolapse repair. This system has a laparoscopic anchor system to fix the mesh at the sacrum promontorium.
The Uplift System has been designed to facilitate laparoscopic sacrocolpopexy interventions.
With this innovative device surgeon will avoid suturing in the sacrum promontorium. Thanks to its anchoring system, the mesh is placed permanently and the duration of the intervention is really lower.
Surgeons will also avoid cutting manually the mesh. This feature means that doctor will save some time during the intervention and the mesh will have no rough edges, so the risk of erosion is really lower.
Method
-One side of the single sling is sutured to the elevator anus muscles. The other end of the sling is sutured at the anterior vaginal wall.
-The loop between the two ends will be pulled up elevating the vagina to the desired level, and easily fixed to the sacrum promontorium by the 5 mm laparoscopic anchoring system.
-With this system, surgeons can treat Vaginal Vault Prolapse in less time and with great success rates. 
The Anchoring device for Sacrum Promontorium Fixation
- Tipless PEEK atraumatic anchor.
- Anchor with an "X" shape for better mesh retention.
- The Applicator tip is notched to avoid anchor and mesh movements during the fixation.
 (*) This product is not available in the US market
PRODUCT VIDEO: